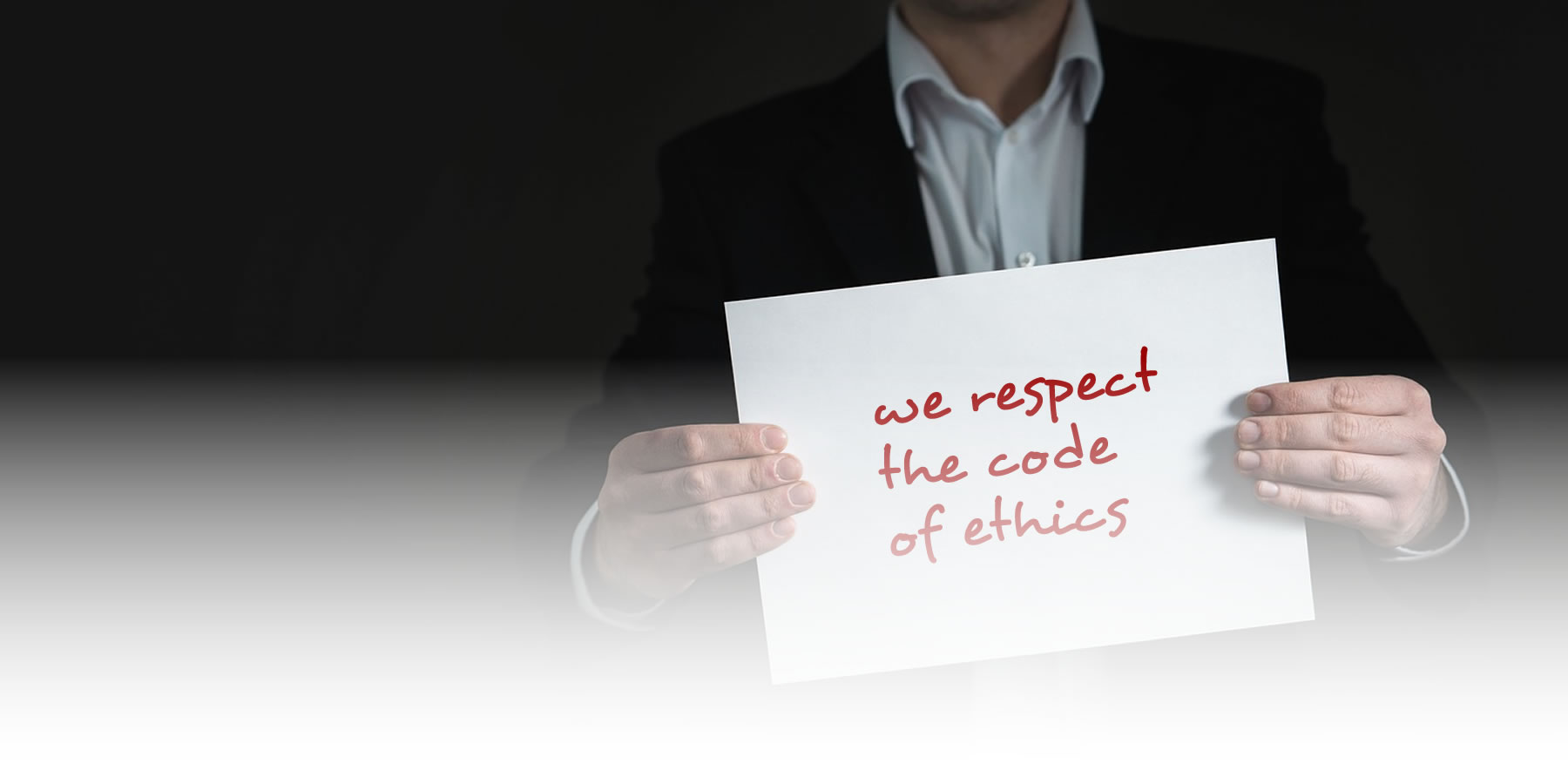 Code of Ethics

In terms of complete elimination of the possible occurrence of unethical, corrupt, lawless behavior and conduct, but also one that would violate safety or environmental protection established leadership of CBSPED established ethical contact you will be able to spur on the above behavior to file: etika@cbsped.cz

CBSPED expresses the highest priority initiatives not anonymous; any anonymous suggestions themselves constitute a potential risk of unethical behavior thus a priori not against anyone in the administration and anonymous complaint.

Any stimulus will be solved by the Board of Directors and the sender will be within 14 days from the filing of a complaint in writing, about the outcome of the investigation.

CBSPED have any suggestions greatly appreciates and supports. For obvious reasons it will not apply for incentives or intentionally false. aimed at unfairly slander, insult other people and society. Such incentives by themselves constitute a violation of the code of ethics and violate rules set anti-corruption.


Definitions of unethical behavior:
Unethical behavior is that which violates both the Code of Ethics, as well as a general idea of ​​morally correct behavior. The management CBSPED can be contacted with any problem that threatens you, your colleagues and the correct running of the company.
Forms of unethical conduct:
Direct and indirect violations of the laws of the Czech Republic
corruption suspicions
psychological or physical bullying by other employees
bossing, ignorance, penalties
sexual harassment
pressure on the performance threats
violation of personal security and safety violation
labor law matters (wage equity, working time, promotions, bonuses, deployed on missions)
conduct intentionally designed to damage the reputation of the company
violation of competition rules
embezzlement, appropriation of ideas colleagues
abuse of power
theft, misuse of corporate or private property
financial fraud, falsifying contracts
accepting bribes and sought
wasteful and environmentally unfriendly behavior
spreading of rumors and false information, intrigues
dissemination of discrete information